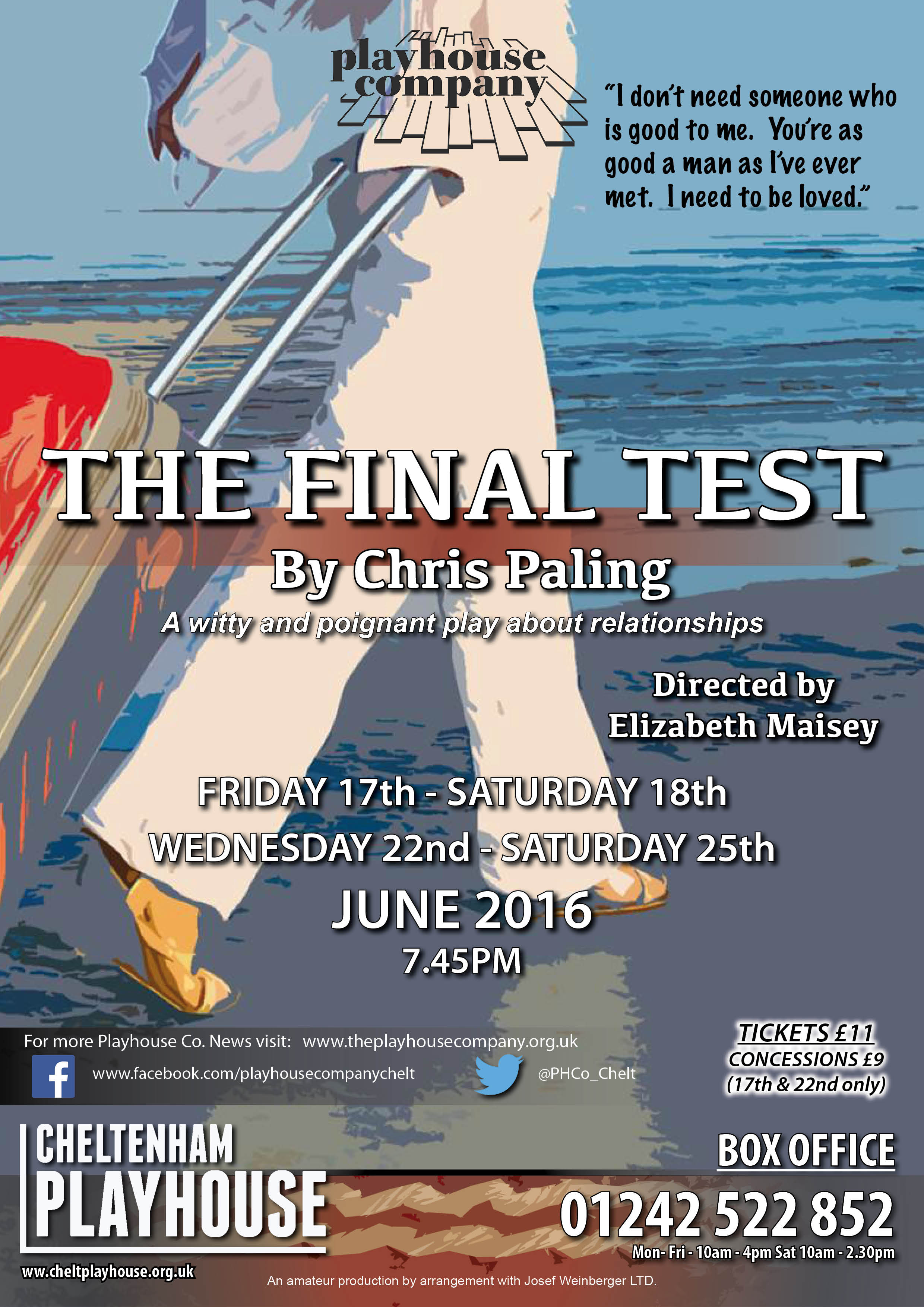 With rehearsals going superbly, it won't be long before this delightful production of The Final Test hits the Playhouse stage!
There is still time for you to get involved, and we would really appreciate your contribution to any of the following vital areas:
Workshop: Building & Painting has already started in the workshop, but there remains plenty to do.
On-Stage Set-Build: Build will be on Sunday 12 June, from 1pm. All help is welcomed to get this Set up and running - regardless of experience or ability.
Front of House: There are still slots available to help serve in the Lounge and Coffee Bars. Training can be provided.
These are excellent opportunities to meet our members whilst learning more about the company and providing a very valuable contribution. Please get in touch so that we can connect you with the relevant Stage or Front of House manager swiftly.